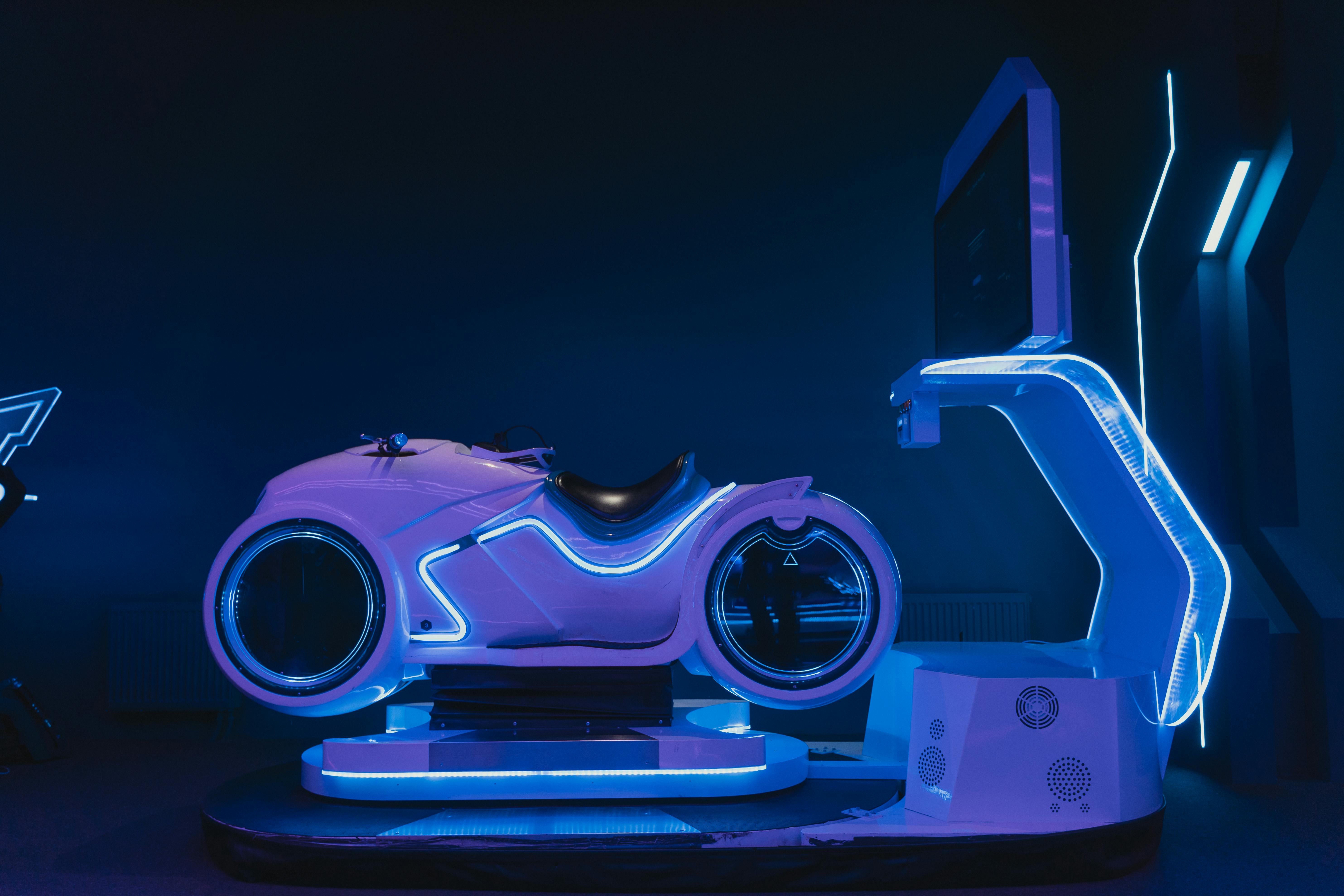 Mustapha Wasajja – The Mysterious Ugandan Boxing Champion
Mustapha (Mustafa) Wasajja (Wassaja / Wassajja / Wasaja) was born on July 16, 1953 in Kampala, Uganda). As an amateur, Wasajja fought at welterweight, light middleweight and middleweight. Wasajja, weakened by weakness and tremors for years, finally succumbed to Parkinsonism on April 26, 2009, near Kampala in Uganda.
In the early 1970s, Wasajja was under the tutelage of Uganda's legendary and most famous coach Peter Grace Sseruwagi (Seruwagi) and national coach Kesi Odongo (who at the 1962 Commonwealth Games in Perth, Australia, won a silver medal in the lightweight division). As a light welterweight, Sseruwagi represented Uganda at the 1960 Olympics held in Rome, but was eliminated out of medal contention. Francis (Frank) Nyangweso, a longtime Ugandan sports official and former Ugandan Army Commander, a light middleweight contender at the time, was also eliminated in the previous bouts at the same Games.
Wasajja's first distinguished international achievement came at the African Amateur Championships held in his native Uganda, Kampala, in November 1974. Wasajja won gold in the middleweight division. Gold medals won by his compatriots James Odwori (Oduori), Ayub Kalule, Vitalis Bbege, Mohamed Muruli; along with the silver medals won by Ali Rojo and Jacob Odongo, they further established the two-time (1970 and 1974) Ugandan Commonwealth boxing general champion as international ring master. Previously, in January 1974, at the Commonwealth Games in Christchurch, New Zealand, Wasajja, as a middleweight from Uganda, was in the quarterfinals eliminated in the first round by Les Rackley of New Zealand.
And at the World Boxing Championships held in August 1974, Wasajja was outpointed in the quarterfinals by Dragomir Vujkovic of Yugoslavia. A next major outing for the glorious Ugandans would have been at the 1976 Olympics in Montreal, Canada. Many African countries, including Uganda, boycotted these Games. Notable Ugandan boxers such as Wasajja, Ayub Kalule and Cornelius Bbosa (Boza-Edwards), would henceforth cross over into the burgeoning field of professional boxing. These were the seeds of Ugandan boxing's golden age of the 1980s during which Ugandans, notably Ayub Kalule, Cornelius Boza-Edwards and John "the Beast" Mugabi, became professional world champions.
It is noteworthy that a set-up for the 1976 Olympic Games included the international Pre-Olympic Boxing Tournament held in Montreal from November 27 to December 1, 1975. Uganda was represented by Wasajja (middleweight), a specialist in hard punches and feared knockouts and champion of Africa. Vitalis Bbege (welterweight) and Jacob Odonga (light heavyweight). Only Wasajja came out the winner, while his counterparts were defeated in the final. In the quarterfinals, Wasajja outpointed Pietro Contarini of Canada. This was followed by Wasajja beating Jacobus Schmidt of the Netherlands on points. The final involved Wasajja beating Canada's Bryan Gibson 4:1. Vitalis (Vitalish) Bbege was also scheduled to fight for Uganda at the upcoming but aborted Olympic Games. Bbege soon moved to West Germany (FDR), where he boxed as an amateur club and even represented Germany in a friendly match with the United States. He is well established in Germany with his family and is a fitness and boxing trainer in Flensburg.
Wasajja fought in 28 official fights as a professional boxer. These Wasajja fights took place from March 1977 to March 1983, and Wasajja became a top ten contender in the world as a light heavyweight and cruiserweight from the late 1970s to the mid 1980s. his last three fights, his fights essentially took place in Denmark and Norway. Of his only professional wins and one draw (25 bouts), 76% of them came from a distance, Wasajja recorded 24% as knockouts of his opponents. Wasajja excelled as a southpaw, a mostly agile, quick and stamina-endowed puncher who would last through every round as well as deliver as a power knockout fighter.
On September 9, 1978 in Copenhagen, Wasajja technically knocked out legendary former world light heavyweight Bob (Robert Lloyd) Foster with a fifth-round retirement. The lanky 6'3″ tall Foster, considered one of the world's all-time greats (light heavyweights), had been in many fierce battles with notable fighters, including epic heavyweights like Muhammad Ali, Joe Frazier and Ernie Terrel. He is considered the best boxer to hail from the state of New Mexico, USA. Foster achieved mixed results when fighting heavyweight boxers. Foster had also retired several times and come back. When Foster fought Wasajja, he had 40 years old and past his prime.After one more fight (a rematch with Bob Hazelton in which Foster was knocked out), Foster would retire for the last time.Wasajja was only 25 at the time.Foster put down the gloves and finished with a wonderful 56 wins (46 by knockout) and 8 losses.
From his professional debut in March 1977 to February 13, 1982, Wasajja put together a 100% winning streak. It was then that he fought the legendary Michael Spinks (later to become World Heavyweight Champion) for the light heavyweight crown, in New Jersey Atlantic City in the United States. Wasajja's crossing the Atlantic for a shot at the belt spelled the demise of him. Prior to the fight with Spinks, Wasajja, regarded as a mystery man (whose names were hard to spell) by American fans and writers, became the number one contender for the WBA light heavyweight crown. Previously, in 1980, Wasajja had become the third ranked WBA contender.
Wasajja was subsequently knocked out by Spinks in the sixth round and thus failed to capture the World Boxing Association (WBA) title. In July of the same year, Wasajja lost his next fight (which went to the finish) against Tony Mundine in France, and then in Lusaka (Zambia), Wasajja was knocked out by Zambian Lottie Mwale in only three rounds, and therefore did not was able to capture. the British Commonwealth light heavyweight title. At 29 years old, Wasajja had fought his last professional fight. Without a doubt, the last three were Wasajja's toughest and most significant fights; they were against the opponents of the game. Unfortunately, it was in all three that Wasajja succumbed. These three significantly wounded and exposed Wasajja's weaknesses. However, Wasajja established himself as one of Uganda's greatest boxers and, significantly, as one of the greatest among Uganda's pioneering professional boxers.
Notably, Lottie Mwale, who was the same age as Wasajja, boxed professionally until 1994; he stands out as one of the greatest African boxers. He participated in 53 professional fights, most of them won by knockout, and was also the champion of the African Boxing Union (ABU). Zambia's best boxer succumbed in 2005, at the age of 53, to Parkinsonism, the same condition that the legendary Muhammad Ali suffers from. Zambians, with their love of boxing, apparently have a lasting memory of Mustapha Wasajja. And the Zambians have been traditional boxing rivals of the Ugandans for decades. Charles Chisamba, the Zambian light heavyweight champion, goes by the nickname "Wasajja" ("Wasaja"). On January 24, 2009 in Lusaka, Chisamba outpointed Mbaruku Kheri of Tanzania for a vacant African Boxing Union (ABU) light heavyweight title and thus became champion of Africa. Wasajja has mentored young and up-and-coming boxers at the Mulago Yellow Boxing Club, some of whom have risen to pro status abroad…mainly in Europe, especially in the Scandinavian countries.
In an October 8, 2005 article by Moses Mugalu in the Ugandan newspaper "Daily Monitor", Wasajja is said to speak of having invested in Kenyan companies (along with his boxing counterpart Ayub Kalule) after retiring from boxing, until 1990. But Wasajja claimed to have been eventually duped by his Kenyan business counterparts; a consequence of which he became a poverty-stricken slum dweller in Mulago in Kampala. His five children had similar difficulties, some young and not enrolled in school. Wasajja recounted his memorable amateur exhibition fight with his CEO, Idi Amin, shortly after Wasajja won the African Championship title in the series held in Kampala in 1975. Wasajja was bound to lose in that puppet fight. In "Monitor" interviews, Wasajja is described as weak, frail, shaky, and occasionally stuttering, but that both his memory and speech are quite clear and focused, and he maintains his pride and humor.
In the Ugandan newspaper, "Bukedde", dated July 28, 2008, a sick bedridden Wasajja mentions to Ibrahim Katongole that it is his children Rehemah Namuddu, Nakayiwa and Salif Abdul who care for him. According to a former domestic boxer, Charles Lubulwa, some of Wasajja's suffering stemmed from becoming disconnected from the boxing corps and the people who had employed and supported him during his boxing career abroad. To a large extent, they had lost contact with him.
Regarding the memorable fight with Michael Spinks in which he lost in 1982, Wasajja strongly suspects that the food he was given before the fight (in Atlantic City, New Jersey) was contaminated and consequently weakened and incapacitated him: he claimed that foul play was involved in his loss of the fight. This was Wasajja's most memorable and prestigious fight. And who knew? Wasajja fought both of the Spinks brothers who became world heavyweight champions! One of the brothers beat Muhammad Ali, and the other was beaten by Mike Tyson, among other things! Also, in particular, Wasajja fought during an era considered golden for light heavyweights. These included Michael Spinks, Dwight Mohammed Qawi (formerly Dwight Braxton), Eddie Mustafa Muhammad (formerly Eddie Gregory), Marvin Johnson, and Mathew Saad Muhammad (formerly Mathew Franklin, and born Maxwell Antonio Loach).
Wasajja was a notable Ugandan amateur boxing champion and Africa amateur boxing champion, but his victories were not as many or as surprising as those of his counterparts like Ayub Kalule and James Odwori. In the professional ranks he reached remarkable heights, but he did not win that coveted world title. Wasajja's fame is intertwined with the fact that he is a mystery champion from Uganda, one who had shots at both the world title and the African pro title, but failed to win. Wasajja, the mysterious Ugandan champion, stood out as one of Uganda's pioneering professional boxers, one of those who had the audacity to challenge some of the best boxers in the world.